Hone Woodworks - kitchen items
Handcrafted wooden kitchen items made from premium materials and made to last.
In similar fashion to Hone Woodworks children's toys, I will be repurposing wood as much as possible in making handcrafted wooden kitchen laminated cutting boards and utensils. 
Many of these woods are commonly used in both high end, handcrafted electric guitars and cutting boards. Woods such as Maple, Cherry, Walnut, Bubinga, and Padauk to name just a few.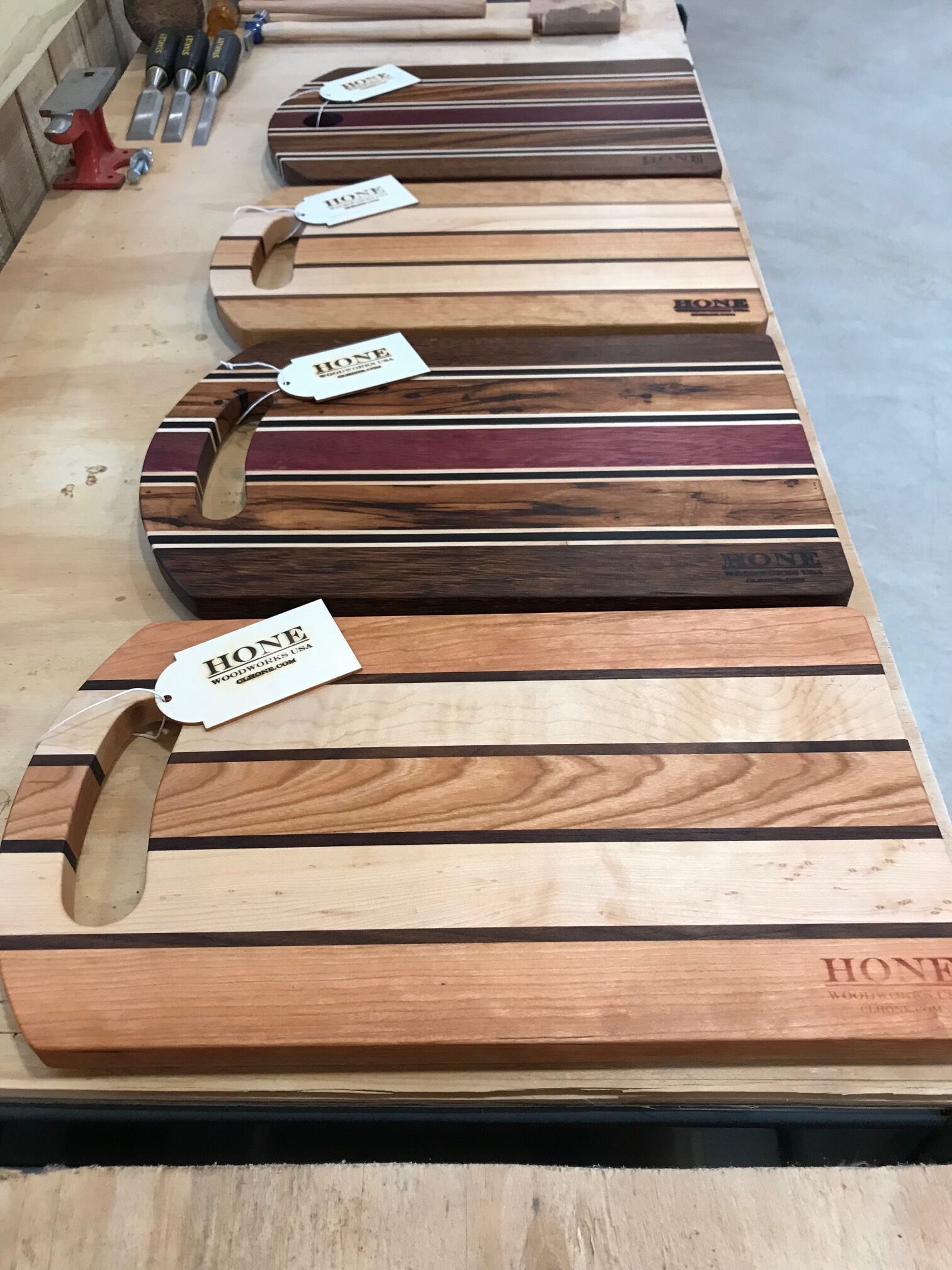 The unique lamination process not only creates a beautiful visual pattern but also provides incredible strength and durability.