Hone Guitars custom laminated neck for prototype guitar number one is taking shape!
Made from vertically aligned grain hard rock maple, purpleheart and walnut. Headstock tilt angle is 10 degrees with volute for strength. – February 2023
Just in time to make it to their new homes.  Happy Holidays! – December 2022
In my journey creating Hone Woodworks, I have been working with a lot of different companies and suppliers. From specialty tool companies to various wood suppliers and even an aerospace company for carbon fiber and everything in between! Building contacts and positive working relationships along the way is something I have been thoroughly enjoying as I ease my way back into the community of guitar builders and enthusiasts.
With this in mind I would like to give a special thanks to Steve and Mike at Maximum Guitar Works in Colorado for sharing their time and knowledge providing custom made products with excellence! They have been a tremendous help and its been an absolute pleasure working with them to make all the custom guitar routing templates I need. Their templates and jigs are the best in the industry, bar none! – December 2022
New Hone Guitars 6-in-line headstock design
This is the first of possibly 3 different designs with a sneak peak of a inlay design that may be offered. The second headstock design will be a softer edged version of the first and the third will be a 3×3 design.
More to come! – October 2022
Hot off the branding iron
Wooden branded hang tags for toys and kitchen items – September 2022
Hone Woodworks HQ construction is complete!
Now begins the task of moving everything in, organizing and set up. Almost ready to go! – August 2022
Hone Woodworks HQ is starting to take shape
Exterior walls, doors and windows are in and a new roof.
Next up is electrical wiring, interior walls and insulation and hvac system. – July 2022
HQ Renovation Work Continues
The concrete floors, steps and garage ramp are in and walls are now going up. Its getting exciting! – June 2022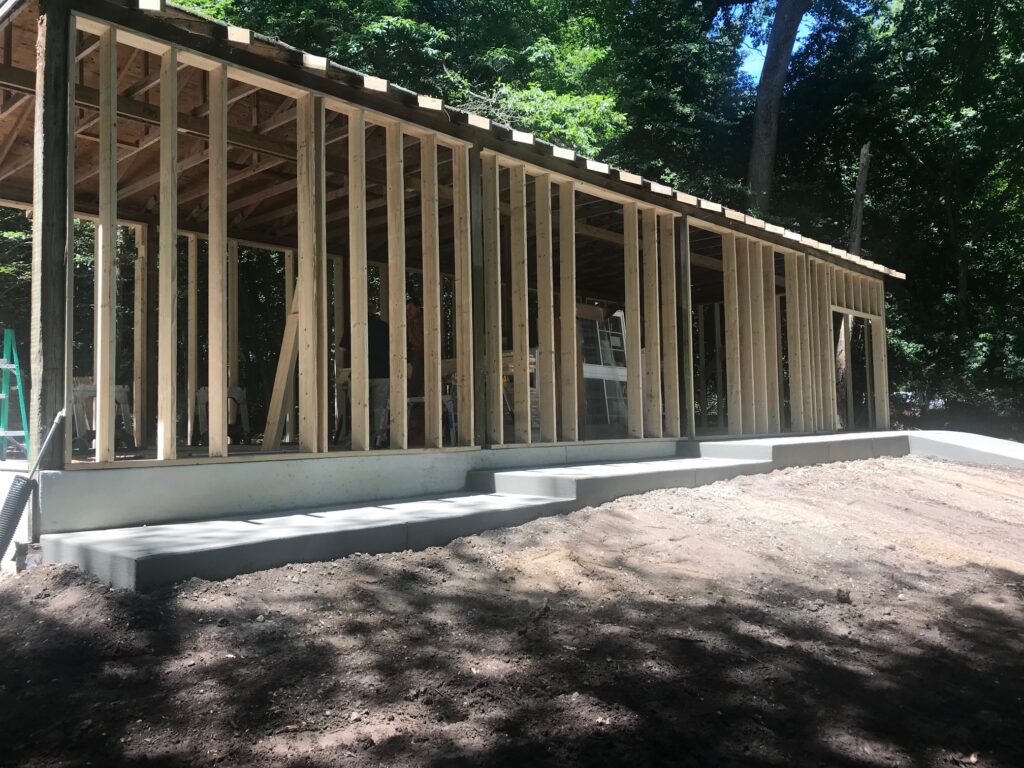 Renovations of Hone Woodworks HQ has started!
On May 25 construction began to transform our old horse barn into a new climate controlled workshop with office. The barn was constructed as a dirt floor, pole barn and over forty years most of the beams going into the ground have rotted away and will be replaced and set on concrete footers. Then the concrete floor will be poured. Here we see the poles having been dug up and covered from weather and exterior wood panels being removed. – May 2022
Renovation Planning is Ongoing
Renovation planning for Hone Woodworks HQ is in progress. Main contractor has been selected and has agreed to take on the project. Bids for the concrete foundation are on going, so far we have 3 different companies who have provided estimates, with a couple more to go. More to come. – April 2022
Newly designed Hone Guitars Certificate of Authenticity.
This certificate along with other paperwork and documentation will come with every Hone Guitar.
Printed on premium parchment paper, 24 lb. 8.5×11.  – February 2022
Hone Guitars prototypes coming soon
The first set of prototype guitars are coming soon. Here we have a poplar wood body blank, quilted maple bookmatched top and two quarter sawn, maple neck blanks with pau ferro fretboards. One designed for a straight headstock and the other will be for a tilt-back headstock.  – January 2022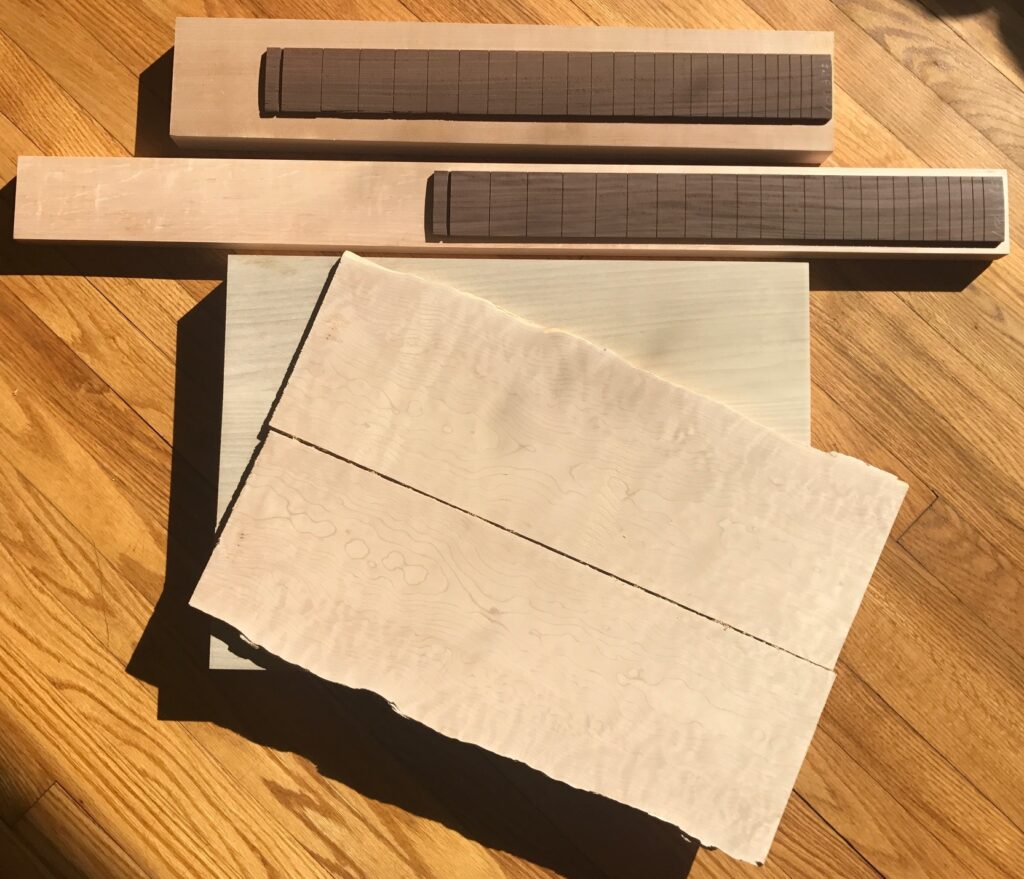 Hone Guitars acquires "honeguitars.com"
In an effort to distinguish Hone Guitars from the rest of the creative works I will be offering while also keeping everything on the same site, I felt it was best to have both domains and can market them individually.  – December 2021
Hone Woodworks Headquarters
In spring 2022 our old horse barn will be renovated to accommodate our needs for Hone Guitars and Hone Woodworks. The barn, which was originally built in 1982 is roughly 50 ft by 20 ft with a 12 ft ceiling.  This will provide about a 1,000 square feet of workspace.  The picture below is how it appears before renovations. 
I will post updates as the work progresses.   – November 2021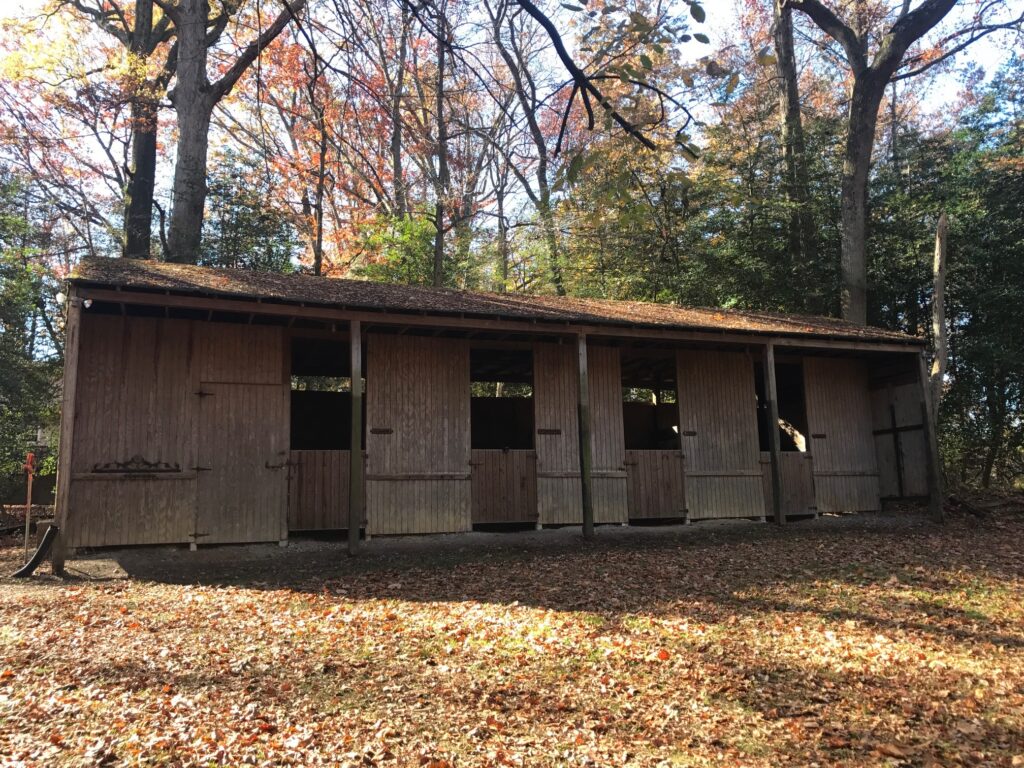 Special thanks to my friend and great graphic artist, Jon Wheat for creating the new Hone Guitars logo. 
The logo is inspired by my family's coat of arms  – July 2021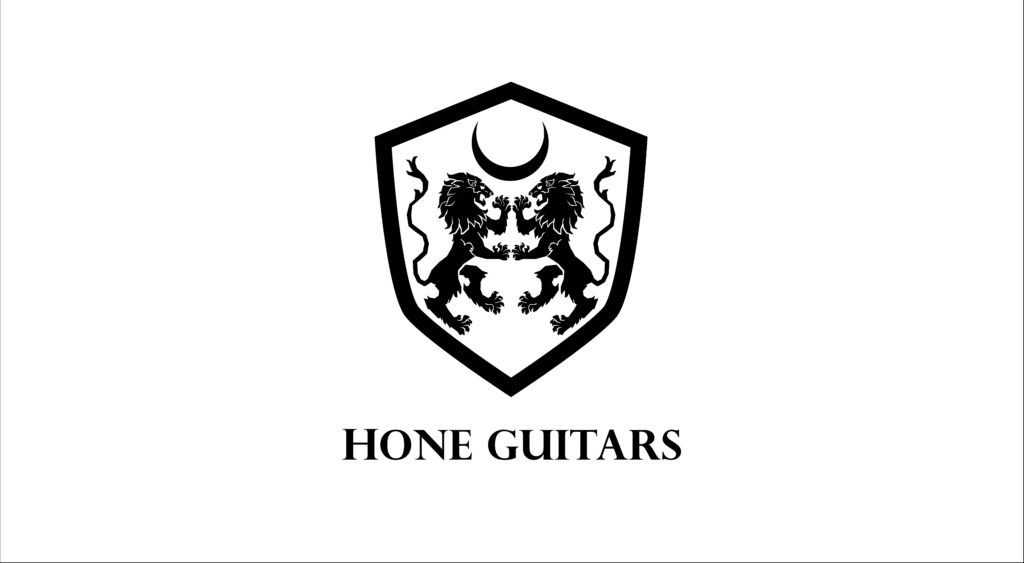 I am pleased to announce the arrival of the new wood brand which will be used on all of my small wooden items such as children's toys, vases, bowls, cutting boards and other hand crafted items. More to come! – June 2021
Website redesign in progress
clhone.com is undergoing a complete rebuild.  The new design will better highlight my creative works. – May 2021